Our Tools
Website Development
Engaging with patients online.
We design and develop user experiences that bring to life our creative thinking in an approachable, user-friendly way through study-specific websites, digital advertising, and social media. This expands the reach of clinical trials on a local and global scale, allows for further education, increases patient enrollment opportunities, and accelerates study timelines.
At Praxis, we utilize an iterative approach to our user experience design process which ensures we can provide meaningful and relevant experiences to users. Our team of in-house designers and developers work with sponsor partners to strike the perfect balance between dynamic web design, searchability, impactful content, and engaging user experience. Our website solutions include robust prescreening websites, simple landing pages, and even therapeutic area program-level websites.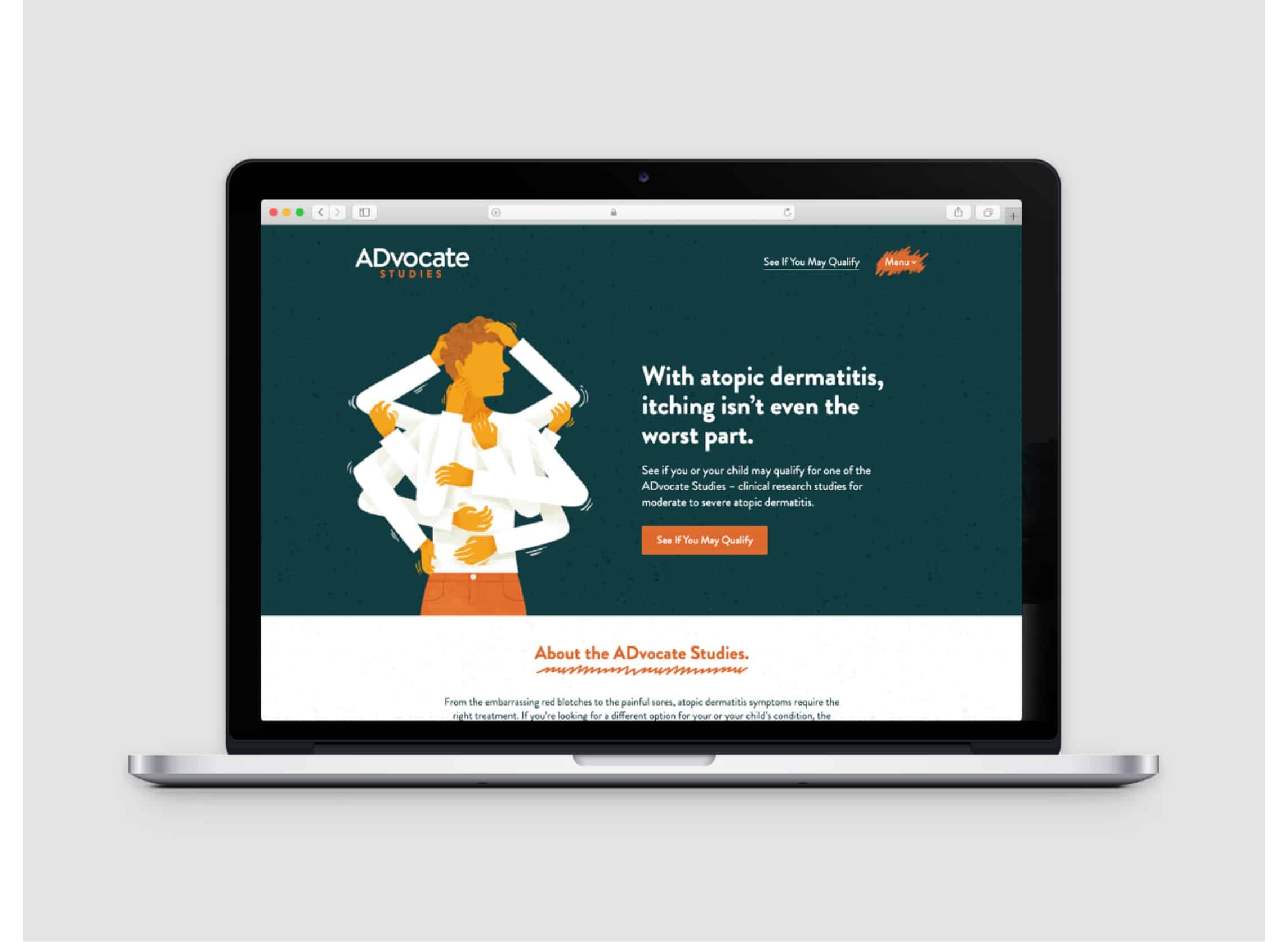 Our capabilities.
UX and UI design
Website development
Website accessibility
Search engine optimization (SEO)
PraxisDirect®, our recruitment center platform
Email marketing
UX testing and quality assurance
Patient information security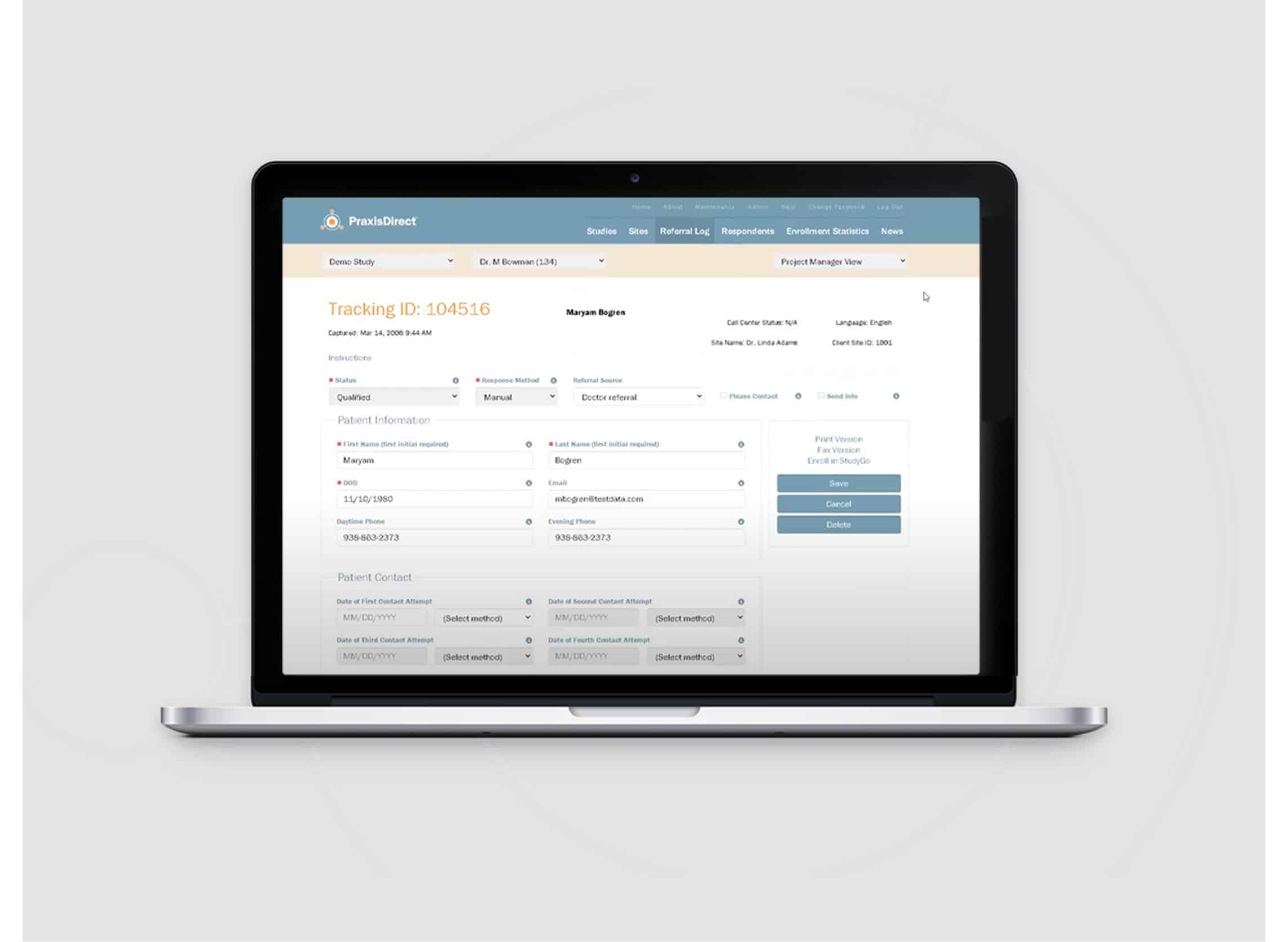 PraxisDirect®.
PraxisDirect, our proprietary clinical trial data management tool, plays a huge role in tying everything neatly together. It offers sites and sponsors alike access to referral data, performance, and other study metrics.