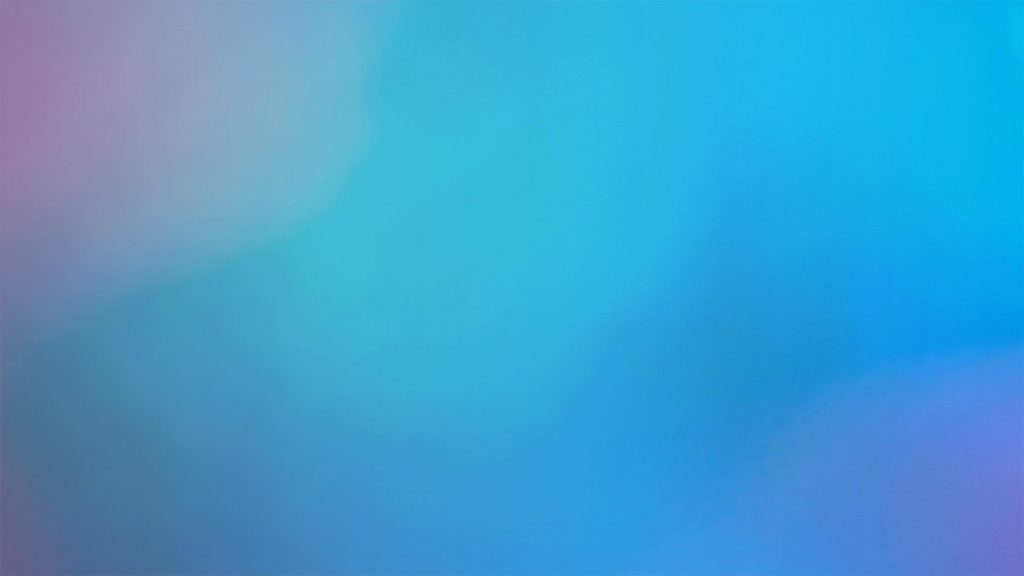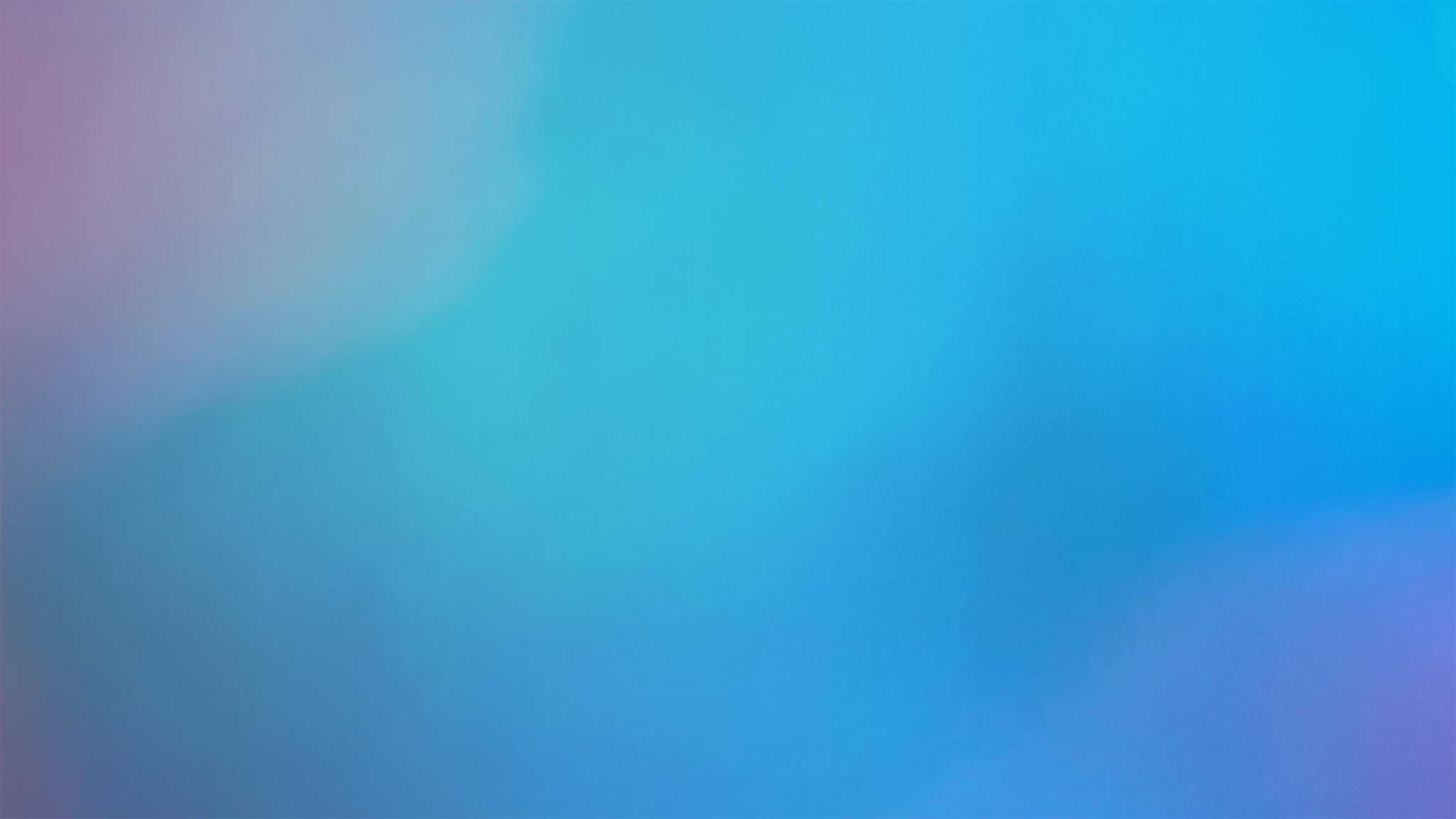 Our Experience
Connecting our experience with success.
We've been in the patient recruitment business for more than 20 years. During that time, we've partnered with leading pharmaceutical and biotech companies on countless successful campaigns across a wide variety of therapeutic areas. And in doing so, we've helped make a difference for patients around the world.
21
:
Founded in 2002, we have 21 years of experience in patient recruitment.
13
:
We've recruited patients and completed studies across 13 different therapeutic areas.
our work.
We approach every trial from the perspective of the patient. This allows us to create unique, customized programs to support clinical trial recruitment and patient retention.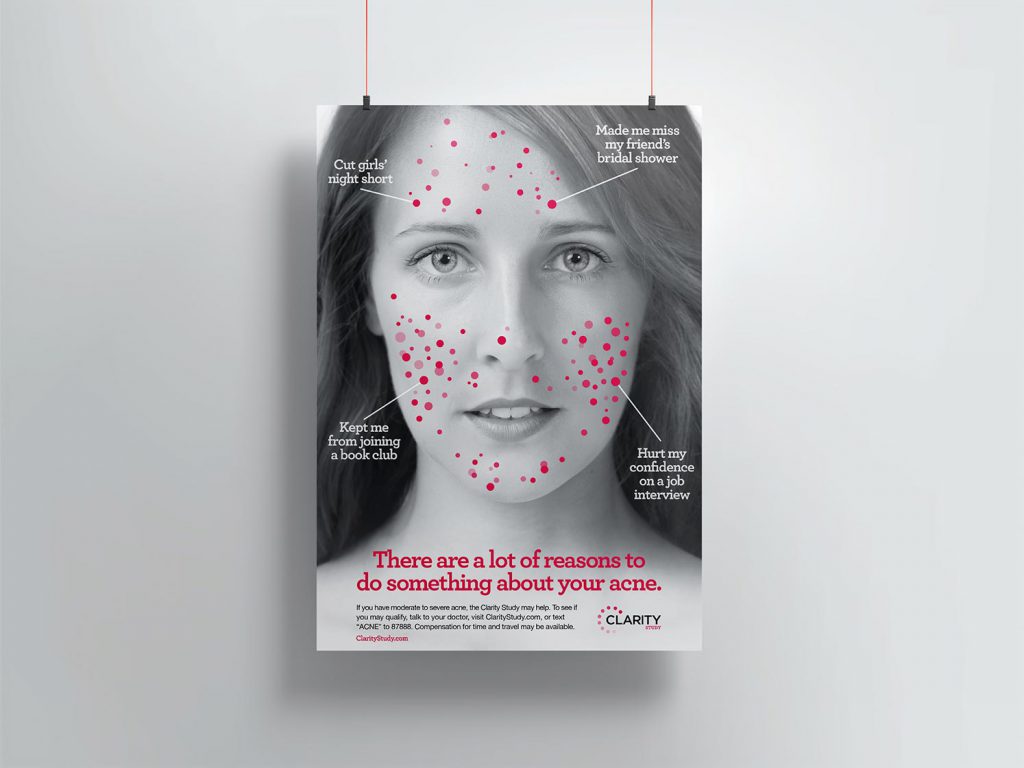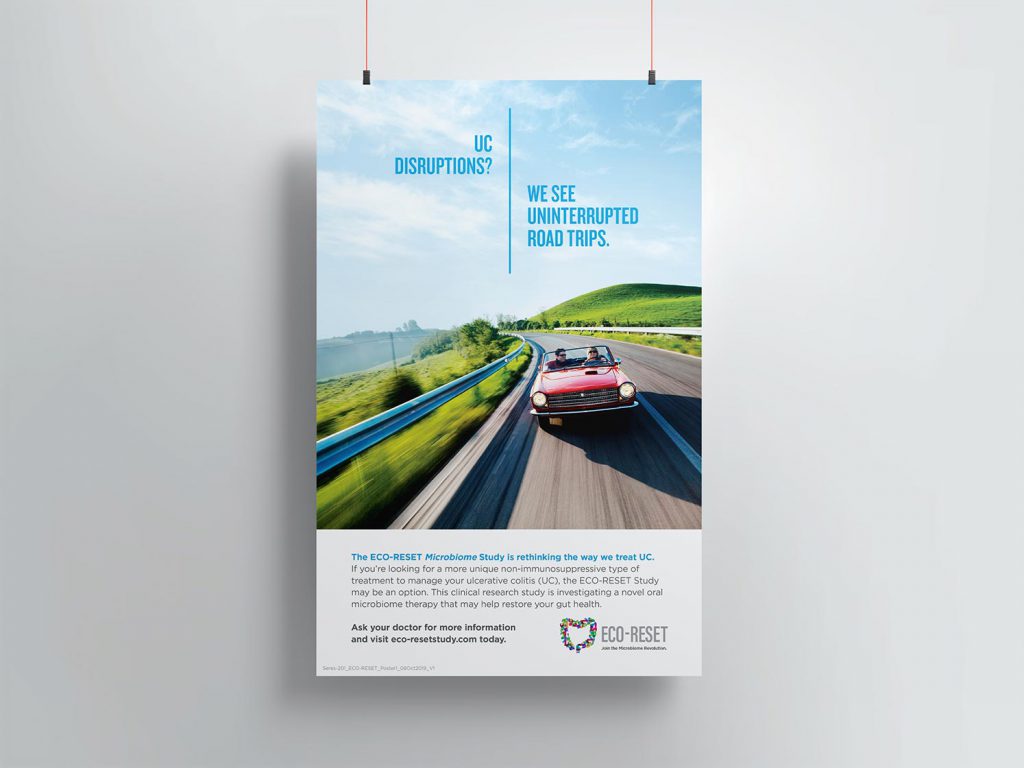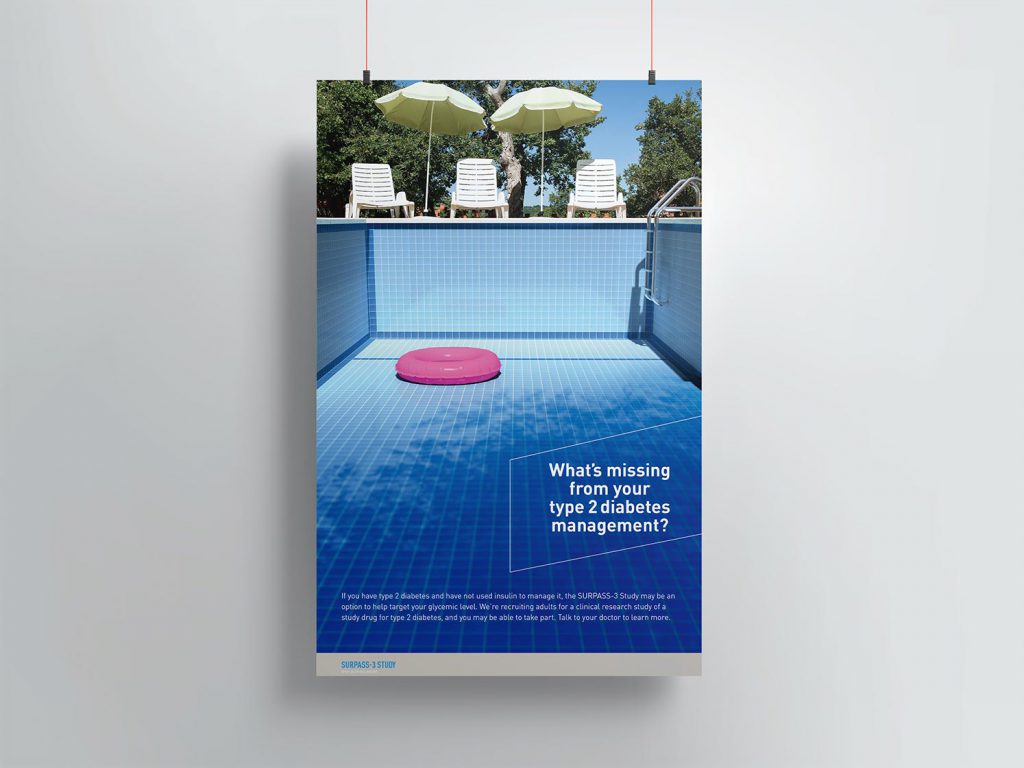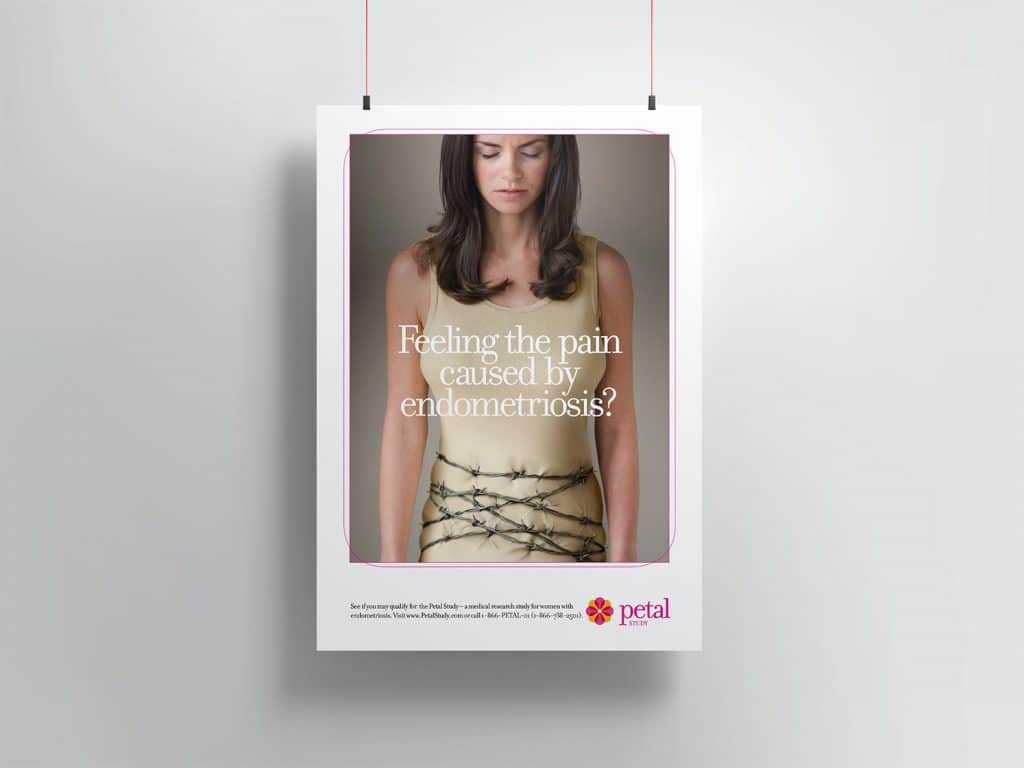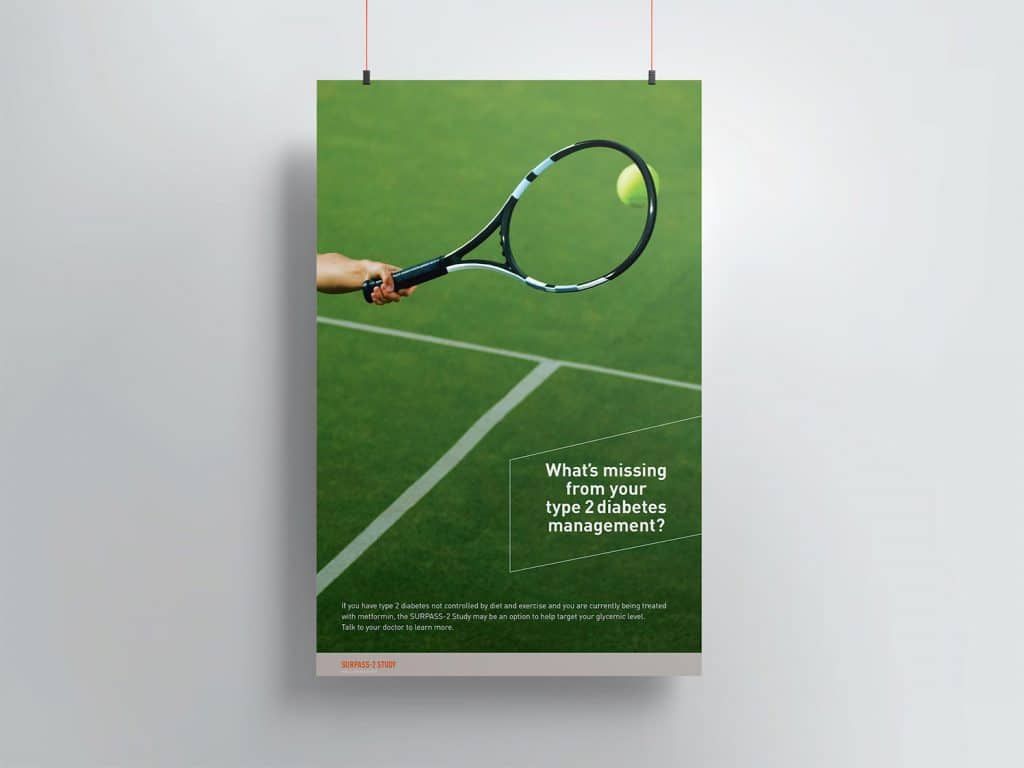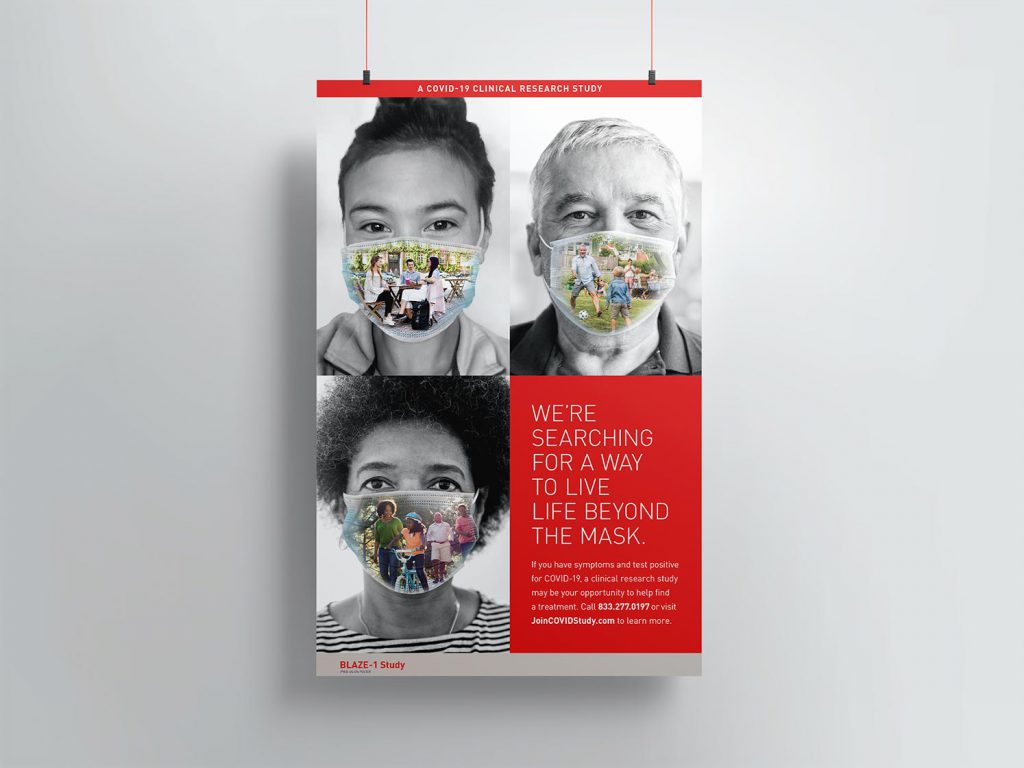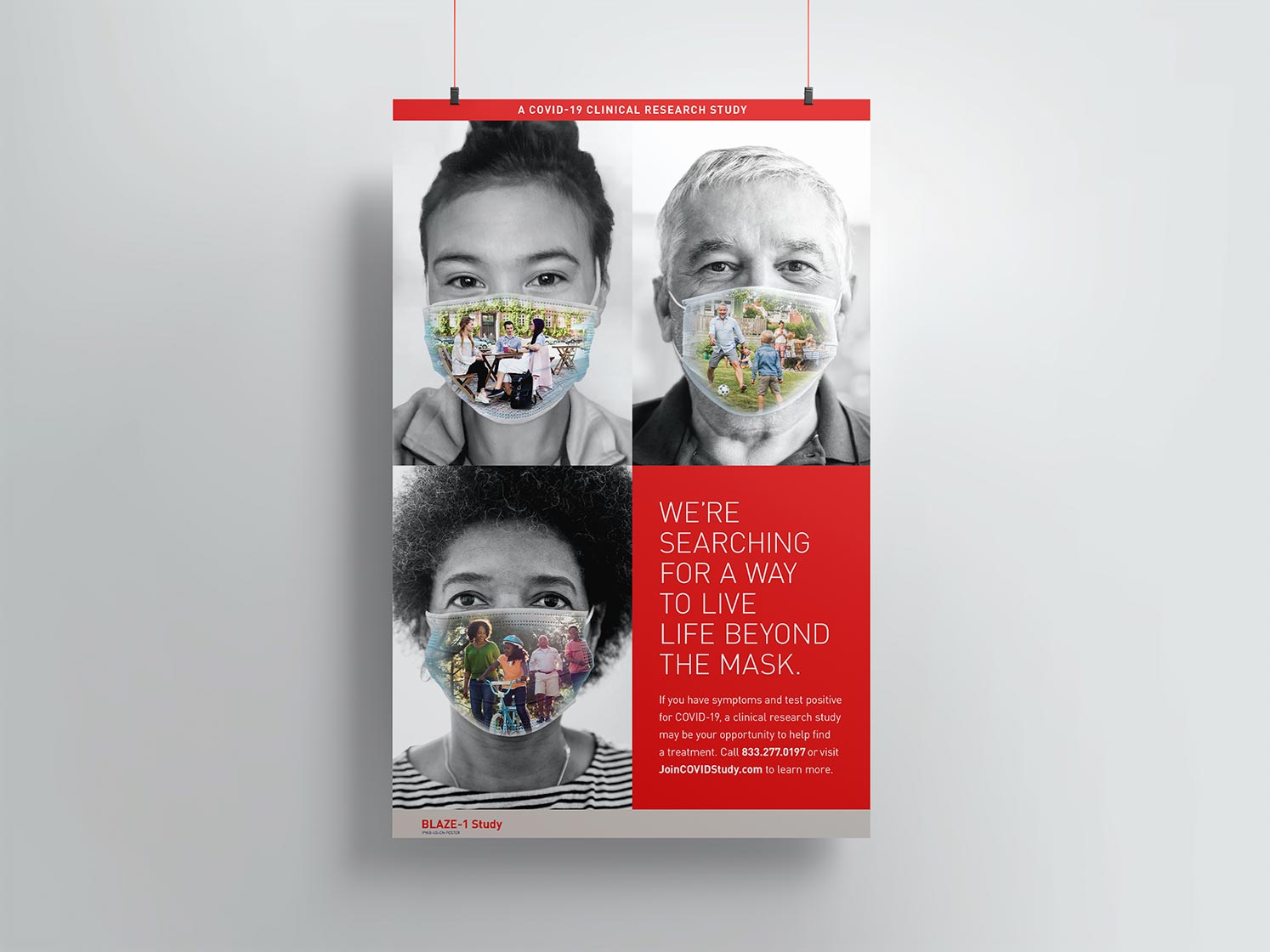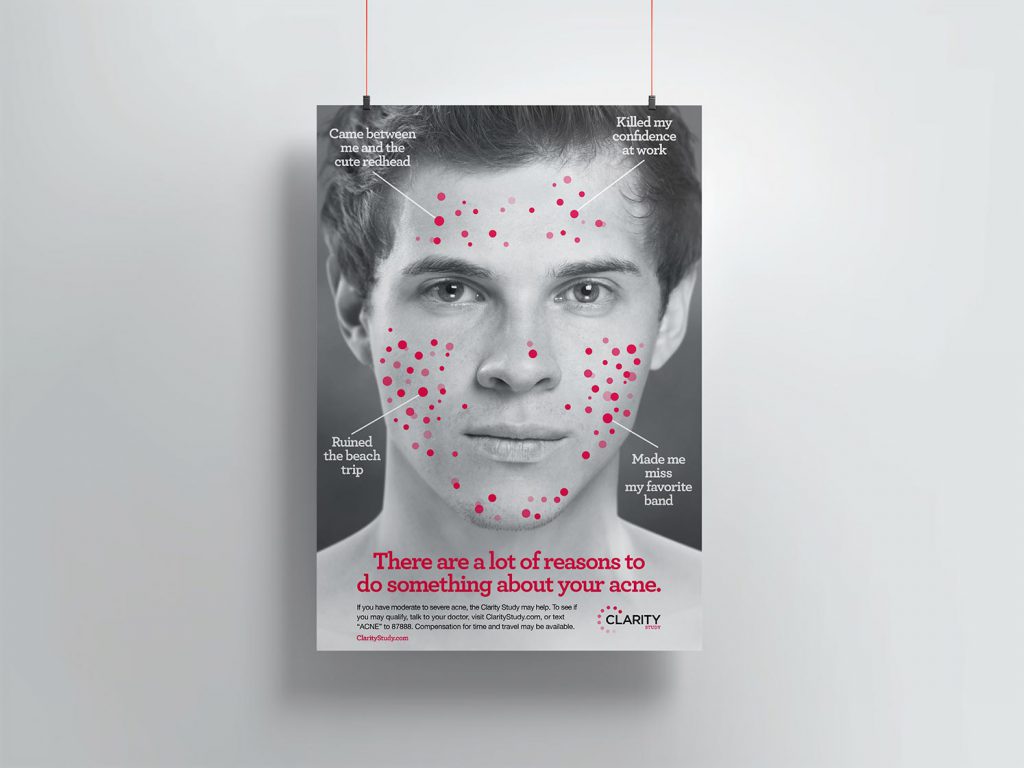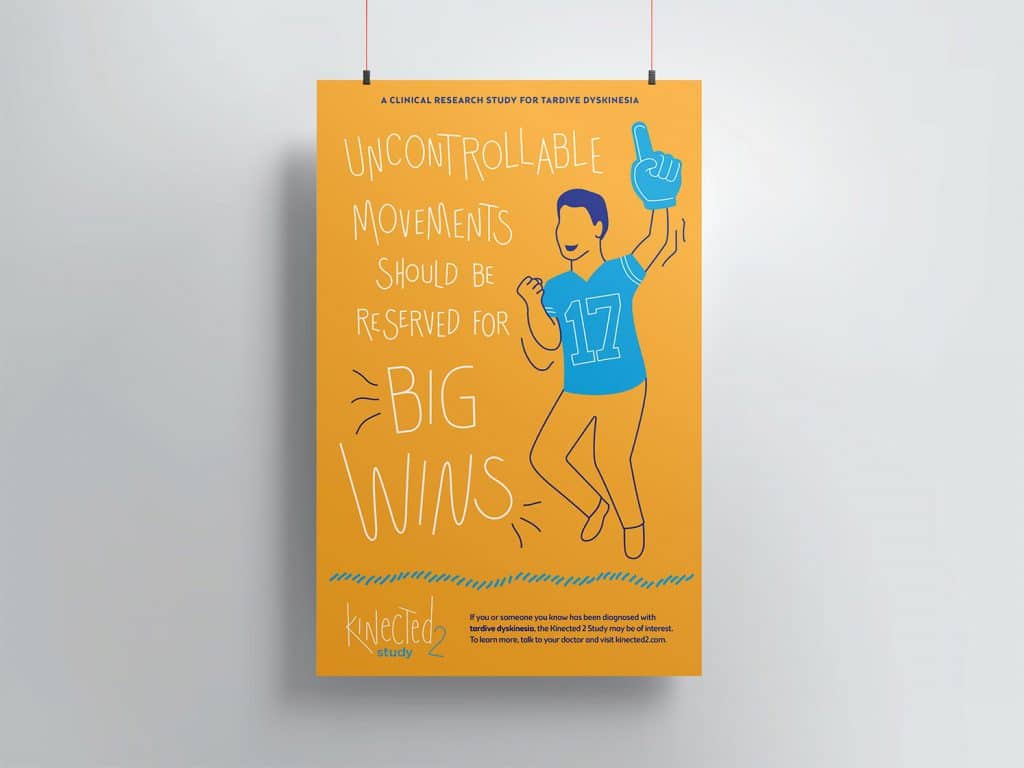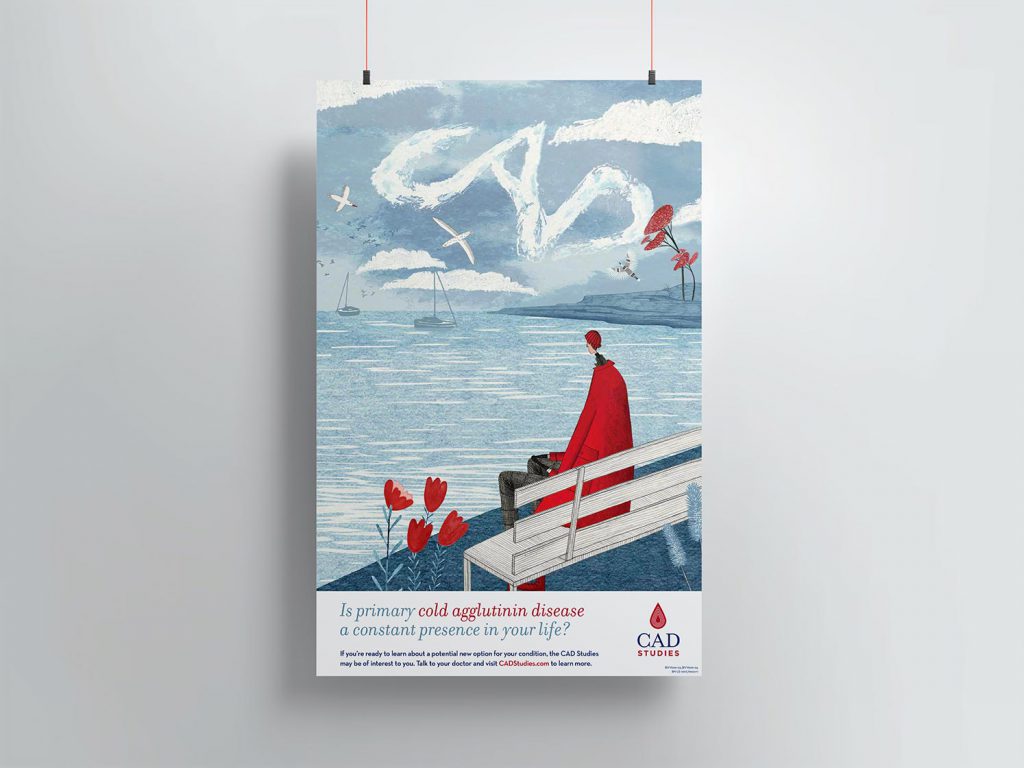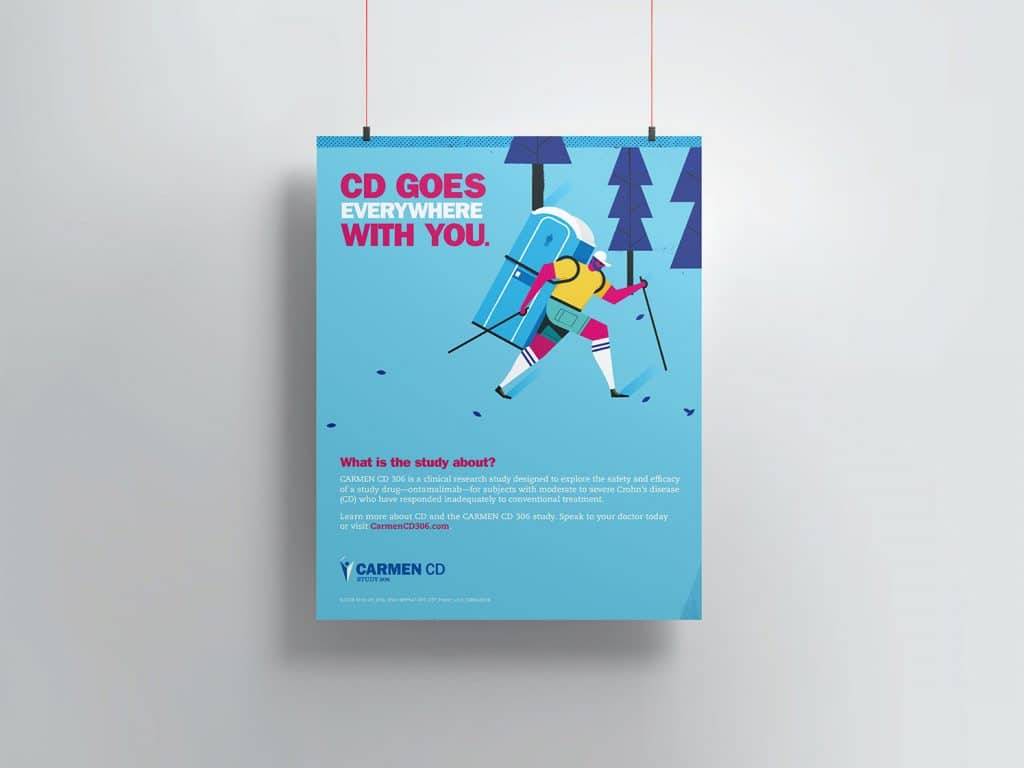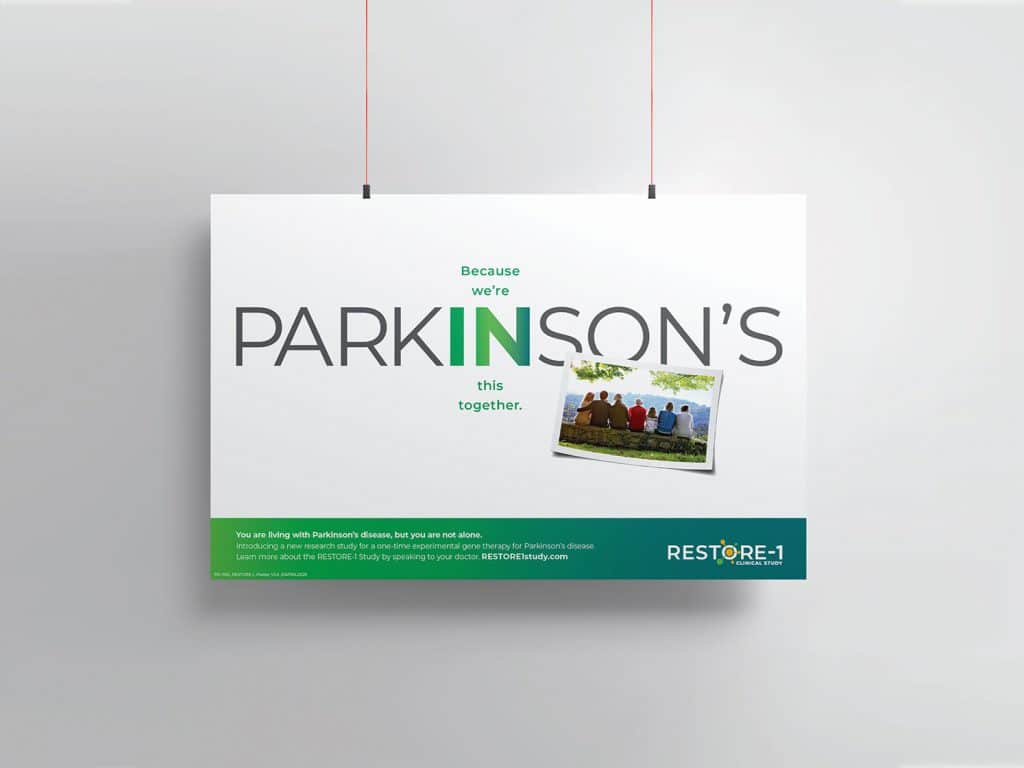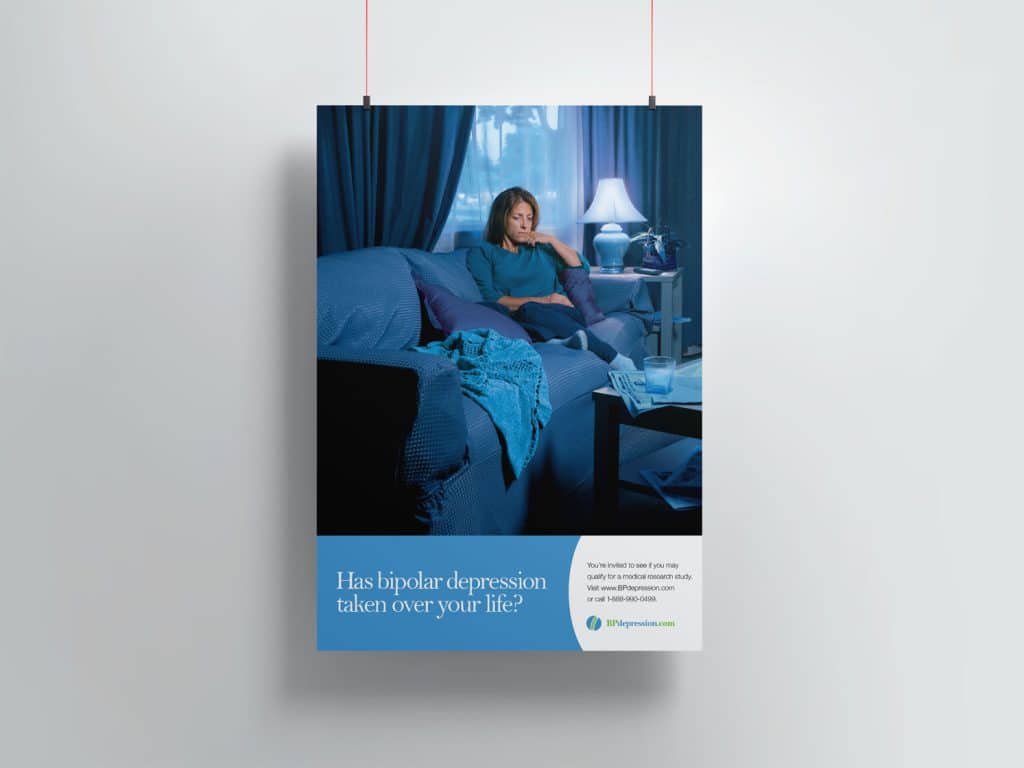 Areas of expertise.
We have extensive experience creating recruitment programs across multiple therapeutic areas and special populations. If you'd like to see work specific to a therapeutic area you're working in, let's connect.
Cardiology and vascular diseases
With unmatched cardiovascular clinical trial recruitment experience in conditions including hypertension, atrial fibrillation, angina, and pulmonary arterial hypertension, our approach is fueled by data and analytics to connect with a diverse patient population going through these life-altering conditions.
Dermatology
Providing new treatments for various dermatology conditions such as acne, atopic dermatitis, and hidradenitis suppurativa require careful planning backed by sound data – with the patient at the center of every move we make.
Endocrinology
With experience in programs like congenital adrenal hyperplasia, type 1 diabetes, type 2 diabetes, and more, we have effectively delivered a diverse patient-centric recruitment campaign to connect with people all over the world in a memorable way.
Gastroenterology
Most patients with gastrointestinal and liver diseases are in urgent need of effective therapies. Our team ensures we provide opportunities to recruit portions of this diverse patient population, no matter where they are in the world, for clinical trials for conditions such as Crohn's disease, ulcerative colitis, nonalcoholic steatohepatitis (NASH), and more.
Immunology
Immunology is a complex area of research encompassing diverse patient populations with unique needs. We have successfully recruited patients around the globe for cold agglutinin disease, psoriatic arthritis, rheumatoid arthritis, and more to help advance research in this area.
Infections and infectious diseases
We can help you maximize the efficiency of your infectious disease clinical trial by leveraging our experience in recruiting a diverse group of patients for trials on conditions like bacterial meningitis, hepatitis B, and hepatitis C.
Musculoskeletal
Delivering novel musculoskeletal therapies is complex. We have more data and insights than ever before to help successfully recruit a diverse patient population for conditions including osteoarthritis, low back pain, spasticity, and more.
Nephrology
Patients living with nephrology conditions such as focal segmental glomerulosclerosis (FSGS), diabetic kidney disease, and more are desperately waiting for effective therapies. With the help of our team of patient recruitment experts, we're able to create meaningful clinical trial materials that resonate with a diverse group of potential patients on a global and local scale.
Neurology
We have successfully recruited a diverse patient population for clinical studies for conditions including epilepsy, Parkinson's, Alzheimer's, Tourette's syndrome, and more to help further important research for neurological disorders.
Oncology
Next-generation therapies bring the hope of better outcomes for cancer patients. We have connected a diverse patient population living with conditions such as triple-negative breast cancer, lung cancer, acute myeloid leukemia, and more with programs offering the possibility of a better future.
Pain and inflammation
With extensive experience across pain and inflammation diseases like low back pain and painful diabetic neuropathy, our team can help make connections with patients, no matter where they are in the world, for even the most complex clinical trials.
Pediatrics and neonatology
Building trust with both patients and parents is job #1 when recruiting for pediatric clinical trials. We have successfully recruited for conditions such as metachromatic leukodystrophy (MLD), pediatric asthma, pediatric Tourette's syndrome, and pediatric epilepsy – to name but a few – with patient comfort and safety at the heart of everything we do.
Pulmonary and respiratory diseases
Pulmonary and respiratory research require a patient-centric approach when recruiting for clinical trials. We understand the value in treating conditions like nasal polyps, persistent cough, asthma, and lung fibrosis using a thoughtful, patient-first approach.
Rare diseases and disorders
Rare disease research is so important as diagnoses can be difficult to come by for patients, and treatment options are just as rare. We believe in helping spur discoveries for these unmet patient needs and have experience recruiting diverse populations for studies on Cushing syndrome, tardive dyskinesia, Pompe disease, spina bifida, and more.
Urology
Urology clinical trials include diverse patient populations with complex diagnoses. We understand the unique challenges of these studies and know how to effectively create meaningful recruitment campaigns with our collaborative team of experts. We have supported various urology clinical trials over the years, including overactive bladder and primary hyperoxaluria, to help recruit the right patients and advance research.
Vaccines
These days, the important impact of vaccines on day-to-day life throughout the world is widely known. We're committed to this research and have developed techniques to enroll a diverse group of patients of all ages for clinical trials from COVID-19 to HPV and more.
Women's health
Just like the women who enroll in our studies, no two clinical trials on women's health are the same. With experience in studies focused on conditions like endometriosis, vaginal dryness, and more, we have effectively delivered meaningful patient recruitment campaigns to help further research in women's health.
Special populations.
Praxis excels in clinical trials involving unique populations such as patients of African, Caribbean, or Japanese descent. We aim to expand clinical research to enhance the participation of underserved populations experiencing health disparities to grant access to potential treatment opportunities.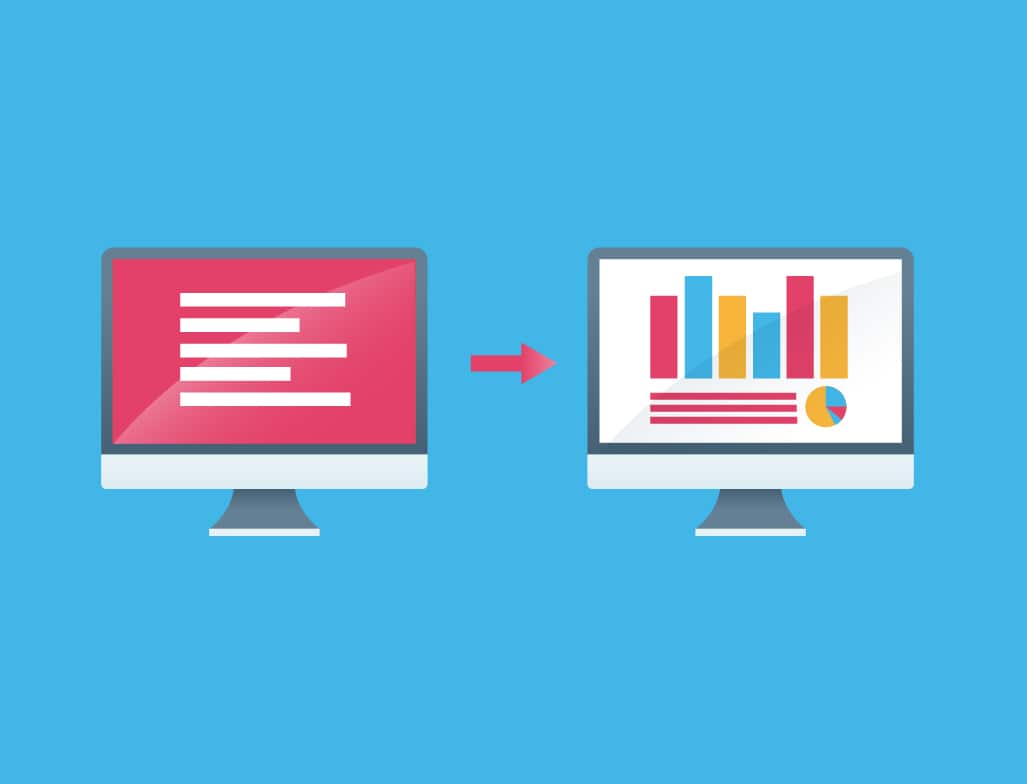 Securely managing your
patient data

.

Utilizing our proprietary clinical trial management platform, PraxisDirect®, we are able to capture patient referral data via protocol-specific questionnaires on study websites. We then securely store this information and provide research sites and sponsors with real-time access to recruitment metrics. And you can trust PraxisDirect confidently and consistently adheres to the most stringent compliance standards around the globe, providing secure data storage and access for our clients.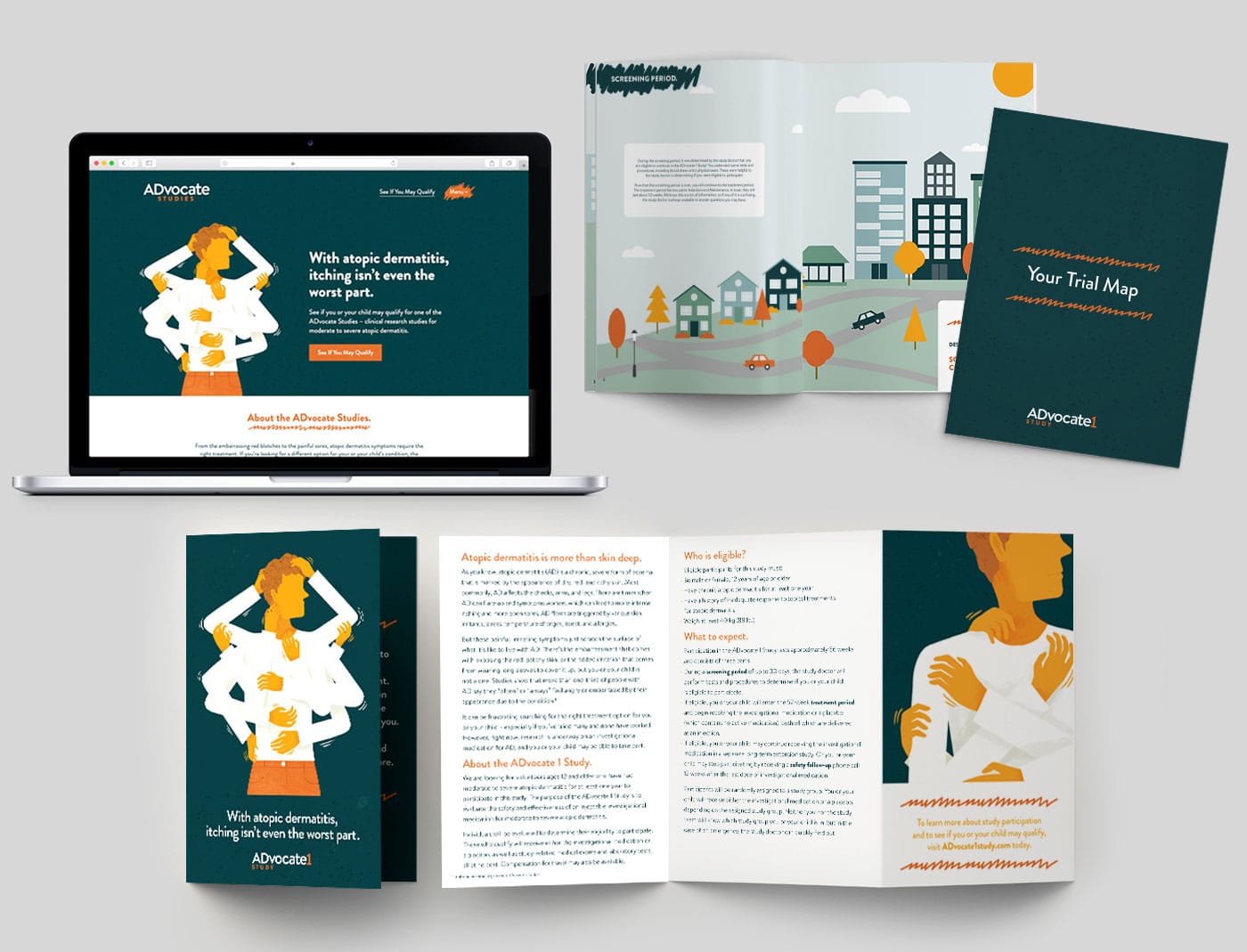 Connecting you with everything
you need

.

All of our in-house tools are fully customizable to your goals and help us reach the right patients for your clinical trial – no matter where they are in the world or how diverse the population may be.